An effective computing setting in your New York office it is important to seek out a prompt troubleshoot for all technical problems. In this case you require an expert desktop support analyst in New York, who will effectively diagnose and timely resolve all technical issues. Getting assistance from desktop support analyst in New York will prove to be cost-effective compared to paying full time salaries to in-house desktop support staffs.
Desktop support analysts at CompCiti Business Solutions, Inc. are specialists in delivering effective solutions that will give you a full control over your New York business. With assistance of our experienced and skilled desktop support analyst, you will get highly developed troubleshooting and technical assistance that will boost system performance improvement, which will in other way mark your business's prosperity and growth in a competitive New York business market.
Skills of our expert desktop support analysts:
Knowledgeable and Certified
Efficient in problem solving for maximizing your computing resources.
Have good teamwork capabilities to work well in a team-oriented environment.
What are the job responsibilities of our desktop support analysts?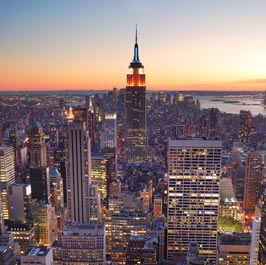 Diagnose and Resolve Issues:
If you are struggling with recurring problems associated with application software and operating systems then our desktop support analysts will effectively diagnose and resolve it in a unique way. Our skilled support analysts will determine source of problems and classify those in level, priority and nature. This helps in resolving the issue in a fast and effective way.
Configure and Deploy:
Whether it is computer workstations, laptops, printers, mobile devices and other telecommunication equipment in your New York business place, our support analysts will not only trouble shoot and provide support solutions but also will configure and deploy those with latest updates. By using latest and certified range of hardware and software, our professional support analysts will efficiently execute a desktop support job in a convenient way.
Recommend Hardware and Software Purchase:
Our desktop support analyst will manage your software licensing and create policies & procedure for upgrades. After analyzing your business requirements the desktop support professionals will recommend standardize hardware and software purchase for optimum results.
Desktop support service in New York by CompCiti Business Solutions, Inc. will offer you expert and certified desktop support analysts for enhancing your computing resource's performance. This will result in maximizing productivity and uptime of your business operations in New York. We are competent enough in providing you exceptional service that will help your business run in a smooth way.