For every business in New York it is important to opt for a dependable computer service and support that will ensure secured computer networks and workstations.
It can be said that companies looking for computer support or repair services should take into consideration a few things, which will help in getting best solution, such as:
Reliable Service: An experienced team of computer technician and support engineer will be able to deliver a reliable service that will upgrade and maintain your desktops or workstations with latest technologies. The team of technicians or engineers will be available round the clock for 24 hours a day, 7 days a week to deliver a prompt service at the time of requirement.
One Stop Solution: While seeking assistance (for computer repair service or support) from a competent IT service provider in New York, it is important to check out for comprehensive one stop solution. From server setup, mail configuration, software deployment, Wi- Fi setup to networking, the professionals will offer exceptional service that will enhance business productivity.
Be Proactive: Businesses should take preventive measures to avoid any kind of disaster by getting computer support service in New York for software updates, system backups, antivirus and security patches.
Advantages of Professional Computer Support and Repair Service in New York:
Instant solutions: You will get instant and result driven solutions for your computer problems delivered by an expert professional computer technician.
Reduces Risks of Data Loss: Highly skilled computer technicians and engineers will efficiently resolve your issues that will avoid the risk of data loss as well as help in saving time & money.
Enjoy both onsite and remote service: A competent IT service provider will offer both remote and onsite computer repair or support service that result in minimizing the downtime and enhances business productivity.
Professional computer repair and support service by CompCiti Business Solutions, Inc in NY will save your day. Our experienced support engineers and repair technicians are always on the go to deliver exceptional service as per the clients' requirement.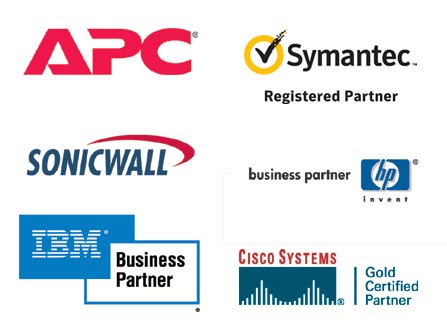 Our Effective Approach:
Support for hardware installation and repair services like routers, modems, graphic cards, sound cards, hard disk, motherboards and CPU.
Installing and updating software.
Efficiently handling your network administration, firewall configuration, router/modem configuration, network related issues and broken cables or wires.
 Hardware maintenance and data backups.
Preventive maintenance for PC like performing disk cleaning, virus removal and installing anti-virus.
Our expert team aims to make you feel confident that all your assets are safe and the business network is secured. We value in providing a valuable services that will protect your files and important information. You can trust on a reliable computer repair service by CompCiti Business Solutions, Inc to enjoy a quick and effective solution. We are known for providing industry best managed IT services in New York.
Allow us to handle and maintain your valuable business assets, by giving a call at (212) 594-4374.