IT services are key to the performance of each business organization, no matter small or large. With growingly challenging business conditions, corporate and small businesses in New York often feel the pressure to handle their resources effectively and run their business systems at optimal level in order to drive higher revenue than their challengers. From their business networks to computer systems, everything requires to function properly for smooth business operation every day. This is why most of these business owners like to choose and use professionally managed IT services in New York, which allow their businesses to operate with maximum efficiency.
For smooth and successful business operation, local businesses have to go for regular system maintenance, upgradation, new program installations and proficiently managed IT services consultation customized to their business requirements and goals in New York. Having an in-house team to monitor and manage all of these IT related activities can take much of their financial budget and time of internal staff, ultimately causing them to lose their competitive performance. Due to these negative features of an in-house IT management team, New York businesses of all kinds and sizes have started to use professionally managed IT services companies to support their existing IT structure by serving as a dedicated IT partner, managing all the business technology required for their businesses to perform at top levels.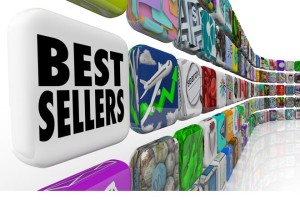 The reasons for using managed IT services in New York are many, but some of them are discussed below:
All IT business management problems (Server, Network and Equipments) get resolved fast with the skill and experience of an IT specialist and without spending more financial resources and time to train their internal staff members.
The ability to decrease their technical risks with immediate solutions and support from managed IT services providers in New York. Businesses won't have to worry about losing their own resources as everything from repairing and replacement to implementation of complicated business technology can be done with managed IT services in New York.
The opportunity to access the most latest and productive IT solutions without investing in costly equipments.
The experience of having perfect control over their business operation without creating their own IT department. This frees businesses from the burden of IT management and gives them more time to get involved in their business operation.
Be it email setup (as well as hosted email), network security, systems monitoring, virus protection, data backup (DRBC) or any other IT management service, businesses can pick up the most appropriate services at fixed-cost payment every month. It will save them a lot of money on IT services management.
If you want to maximize your business operation and troubleshoot any IT related problems that can hamper your business prospects, consider professionally managed IT services in New York of CompCiti Business Solutions. It has a team of experts to ensure your network system, server and computer will function properly, all the time. If ever any emergency arises, you can call it instantly and get support like your own in-house IT department.