In the current business market, employers are always trying to find ways to save more money, from finding the innovative ways of advertising to shoring up the internet with the great deals on business equipment. Network and computer maintenance are not the one; which should be overlooked. Now it's essential to find someone to fix your computer issues. Whenever such problems arise, you just go out and buy an expensive antivirus software, know where you should go on the internet and won't open the malicious email with the attachment. But it's not 100% proof. I have seen several computer related viruses in the past years and they stay in the computer being more prominent. There'll be a time, when your computer will be hit with the harmful viruses and you need to pick up your phone and call someone for help.
If you have an IT support guy in New York, then it can be great for you and your company. But serving the needs of a company with multiple servers and over 50 computers can be overwhelming. So, why don't you hire a computer consultant in New York? After all, a professional computer consultant in New York must have years of experience in serving several clients and can help to take the loads of plentiful works so that your company and computer can stay safe and secure.
Cost Effective Deals
No matter whether you own a small business or work from home, hiring a computer consultant in New York can be always handy. However, you can save a great amount of money and enable your business to operate efficiently, by reducing the chance of downtime. Their main goal is to provide you with the perfect solution for your needs in a cost effective manner.
Latest Technology Based Equipments and Techniques
With the right expertise, latest updated tools and knowledge of various software, they can deliver the requirements that you and your company are in need of. On the top of that, the computers can be protected against viruses and security breaches proficiently.
Additional Services
In current technologically savvy world, you should need an excellent website for your clients and new potential customers to visit and learn more about you. That's the main reason why computer consultants in New York have been providing business solutions, including client-server networking, network installation, repairs, upgrades, hardware and software installation, data transfers and recovery.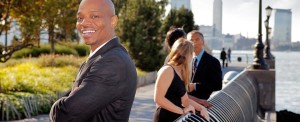 Conclusion-
At the end, hiring a consultant can be a great deal, when it comes to the safety and durability of a computer network. A computer consultant in New York of CompCiti Business Solutions, Inc. will work with you and your budget to come up a perfect plan that will suit your needs and preferences for sure! Give us a call today and we will give a perfect price estimate for your business needs. For an estimate, we can see how your company is setup, so that we can provide you with the best price for your requirements.
Don't forget to share your thoughts and comments in the comment section below!